Italian pride is conquering Europe
How do you introduce a traditional Italian bread brand to the whole of Europe? Just leave it to us. For the Lanterna brand, we used storytelling as the key to success. Italy, Genoa, tradition, flavour, focaccia … we combined these ingredients to create a successful identity and clear story.
Restyling with respect for tradition
The initial step involved incorporating tradition and provenance in a restyled logo which, because of the colour palette used, clearly maintained the connection with the previous logo.
In a product guide for international use, the flavour quite literally oozes from the fully illustrated pages. The traditional typographical additions strengthen the Italian mood and tell the story about the entire guide.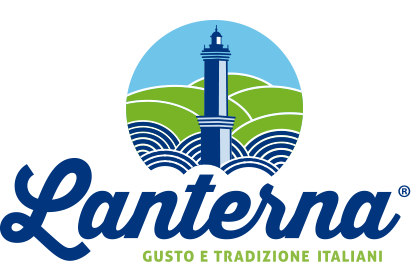 Flavour to all four corners of the world
To introduce the Lanterna brand to the European market, an appetising sample box was developed, in which the bread accompanied by a luxurious personal bottle of olive oil finally convinced the recipient in various countries. From design to distribution; with a helping hand from Foodstijl, Lanterna's story filtered its way into Europe.
Supported by a catchy introductory video for various trade fairs, the European launch of Lanterna was turned into Italian pride with a Dutch touch.