Creating new opportunities for European bakers
For many years, Foodstijl has proudly worked as Dawn Europe's in-house designer. This originally American company supplies globally from a cross-channel portfolio of (sweet) bakery products.
A helping hand for European bakers
The increasingly broader range of cakes and pastries in the retail sector means European bakers face a hefty challenge to retain customers. Dawn extends a helping hand through a European Campaign developed by Foodstijl; under the motto 'Creating New Traditions', local bakers are inspired to reinvent their 'local heroes'. A wonderful opportunity, for which Dawn provides various tools.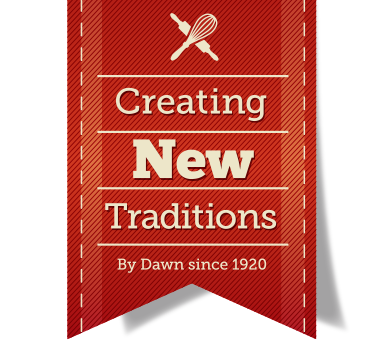 The campaign involves a level in which bakers need to be activated and a level in which practical tools are made available. For the activation part of the campaign, the bakers' passion for their profession is kindled and during a number of photo shoots, carefully selected models are challenged to depict this passion.
The practical level offers in-store support at local distributors and online POS materials. When developing this campaign, Foodstijl made effective use of its network of food photographers, food stylists and illustrators.  The campaign commences in 2017 and development will then continue in various areas.